Streaming Servers

Please allow 24 hours for custom configurations
Centova Cast v3
Multiple Mountpoints
Auto DJ
SSL Streaming
Vanity URL
Port 80 Proxy
Website Widgets
On Demand Tracks
Web Player
AWS Integration
DJ Management
Royalty Reports
Listener Statistics
Playlist Manager
Media Library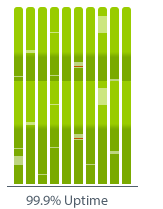 Streaming Server Uptime
Being on air is critical for running professional online radio station broadcasts. Expect a minimum, or better, of 99.9% uptime per year. Streaming servers are the (network) backbone of a station and your live signal the pulse.
The cloud delivers an excellent uptime model. When hardware failure occurs no downtime is necessary to replace redundant, hot swappable, parts.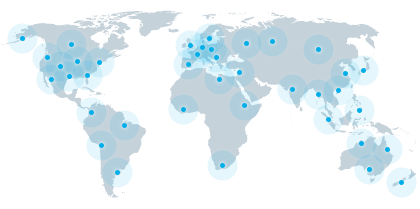 Content Delivery Network
Input radio streaming devices across an industry grade - point of presence (PoP) - server infrastructure that strategically circles the globe. Rest assured. Get the satisfaction a CDN delivers to an audience. Fast, efficient, effective, speed. Internet routing based by location.
Streaming Servers: Shoutcast & Icecast Server Hosting